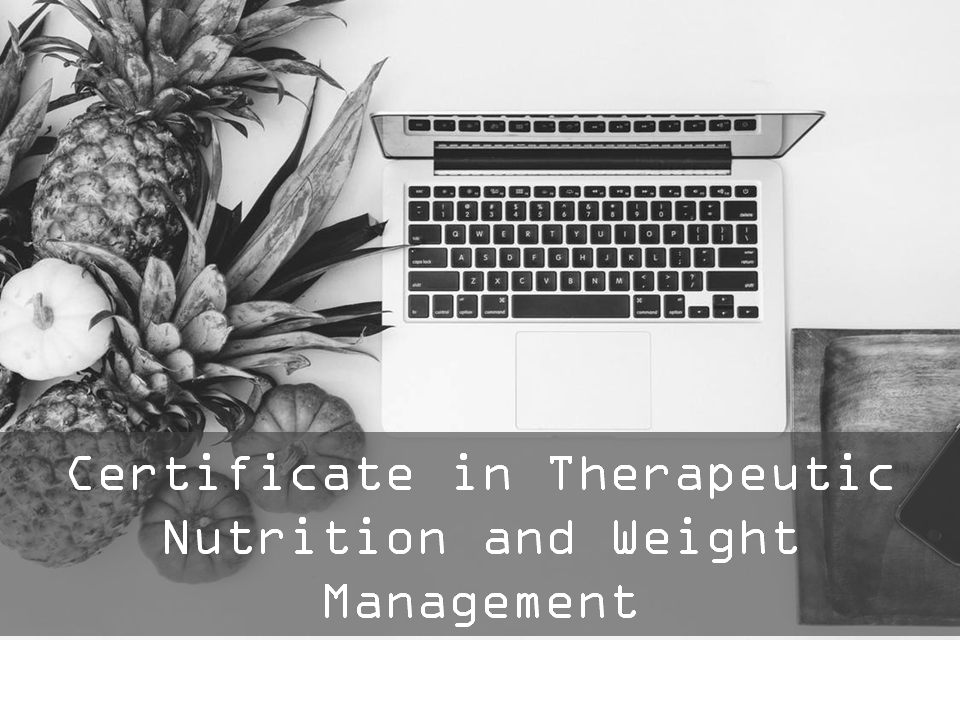 Certificate course in Therapeutic Nutrition and Weight Management (Self Learning No Tutor Guided) – 6 weeks
INTRODUCTION IS ENCLOSED HEREWITH
COURSE 1
Know all about Nutrition Practice: This is a self learning Course with prerecorded 10 sessions and Course material. This course does not have any tutor support
Weight Management Diet
Therapeutic Diet
Management Skill
Online Promotions
Counseling Skill
This is a online Certificate course and on demand in clinic training 

6 weeks course with 10 prerecorded sessions
One of its Kind Course which gives you quick insight into
DIET PLANNING
VARIOUS WEIGHT MANAGEMENT CONCEPTS
THERAPEUTIC DIETS
HERBAL GUIDENCE
ONLINE PRESENCE
MARKETING GUIDENCE
Know more about courses
NUTRIWELL INDIA provides context based, nutrition and dietary solutions for health
problems with help of their Online Portal, Mobile application and Personal
Consultations.
Nutriwell India has its own Range of Herbal Supplements and Super foods range for
healthy Eating and Weight Management.
Their brand is famous for Authenticity, Client centric and ultra friendly approach. Their
All the Food Supplements are totally organic and certified for purity.
Established in 2007,Nutriwell has emerged as a leading market player in Diet and
Nutrition Counseling. Do you want to start your own practice and need an extra edge
over others. This course is for you then. We will Provide you with all the components
required to start your own practice.
This course is a must if you wish to start your own practice and The understanding of all
aspects of nutrition is necessary for therapeutic Diet. From this course you will be able
to achieve with your additional knowledge of practice set up , Online presence and
assistance, gained through this advanced course. As we all know , Nutrition is a
fundamental of good health, and understanding its importance and significance enables
the therapist to provide sound nutritional advice to his or her clients.
Course contributors  
Mentor 
Dr Surabhi Jain
Course Organizer  
Miss Neetu Yadav, Head of operations, Nutriwell india
Course coordinator
 Dt. Ritu Rawat, Chief Dietitian, Nutriwell India ,M.Sc. (Clinical Nutrition and Food service management )
Contributors
Miss Shalakha Pandhya , Search engine optimization expert
Mr Ankush , Social media marketing expert
Miss Rani Kannaujiya , Quality and training manager
Guest Advisors 
Dr Akshat Jain
CEO, Tardigrade Health tech, Advisor of public health tech
Dr Akshat ,MBBS, Masters in Public
Dr Rk agarwal
Ex president of IAP, Advisor for child nutrition
M.B.B.S. , M.D.
Dr Tarun Agarwal
Director R K Hospital and RKIVF
M.B.B.S. , M.S. ( Laproscopic surgeon)
Dr Monoo gupta
Director of kbmh and kiran ivf, Advisor of maternal nutrition
MBBS and M.S. (Gynae and Obs)
Introduction

General Introduction

Unit 2 : Basic Concepts of Nutrition

This Section Helps you to brush your knowledge about the Nutrition and Diet facts.

UNIT 3 : Diet Planning In clinics

UNIT 4: Therapeutic Diet Planning

UNIT 5: Diet Planning In Obesity

UNIT 6: Use Of Herbs & Diet Planning Tips

UNIT 8: Counseling Skills

Final Assignment submission

Suggested Reading and Reference Material
0.00 average based on 0 ratings